FAQs - Gov RFP Services
Frequently Asked Questions

Taken from our clients most frequently asked questions related to Applying for Federal Government contracts, the Contract Management Process, Compliance Rules, Proposal Writing, Bid Protests, SBA Programs, etc.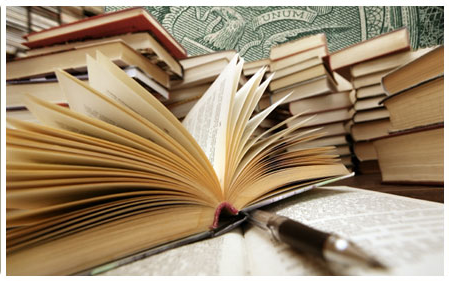 FAQs - Frequently Asked Questions
How Hard Is It to Win a Government Contract?
If this is a brand new effort for your business, know that you are embarking on an entirely new market with different challenges and expectations. The contracts available from the Federal Government total in the high hundreds of billions of dollars!
Even though it may appear that there are lots of opportunities...and there are...understand that this is the government with very specific procedures, guidelines, regulations, rules and relationships. There are no easy-money programs and it is competitive, but when you learn the rules and the government's expectations, the benefits can be very lucrative. Rush in without full knowledge and you'll end up without a contract and extremely disappointed
What are the Critical Issues in the RFP Process?
Comprehensive Understanding of the Solicitation
Proper Preparation and Complete Analysis
Full Legal Compliance to Avoid RFP Rejection
Development of Detailed Subcontracting Plans
Preparation of Quality Assurance Plans
Response to Questions of Relevant Past Performance
Proper Interpretation of the Legal Language
How Can I Get a Competitive Advantage So My RFP Really Stands Out?
Know & Model What Successful Bidders Have Done
Never Use a Template-Based RFP Tool For Government RFPs
Over Deliver Using Unique & Exceptional Content
Find & Use Experienced Gov't RFP Writers
Fully Understand the Entire Procurement Process
Leverage the Experience of Government Insiders
Doesn't the Government Have Preferences for Awarding Contracts?
The simple answer is yes... they actually have "goals" that include:
23% are to go to Small Businesses
5% are to go to Disadvantaged Businesses for "Prime" & "Subcontracts"
5% are to go to Small Women-Owned Businesses for "Prime" & "Subcontracts
3% are to go to SBA HUBZone classified Small Businesses
3% are to go to Small Service-Disabled, Veteran-Owned Businesses for "Prime" & "Subcontracts
Can My Business Be Considered a Small Business?
The US Small Business Administration (SBA) provides the standards (limits) for consideration as a small business as follows:
Manufacturing: 500 Employees
Wholesale Trade: 100 Employees
Mining: 500 Employees
Retail: $7 Million
Most Heavy Construction: $33.5 Million
Food Services: $7 Million - $20 Million
Special Trade Contractors: $14 Million
Computer & Electronics: 500 - 1000 Employees
Business & Personal Services: $6 Million
Architectural, Engineering, Surveying & Mapping: $4.5 Million
Cleaning Services: $4.5 Million
See SBA Size Standards for Specifics
How Different Is It Selling to the Federal Government?
Although similar to selling to commercial businesses, the procedures and rules are different. Here are some basic things you'll need to know:
You'll want to know how much the gov't purchased in the last several contracts for the product or service.
You'll want to know who the past contractors were.
You'll want to know how much the government paid in recent years.
You'll need to know what the government thresholds are for different kinds of purchases and different kinds of items.
You'll need to become very familiar with the FAR (Federal Acquisition Regulation) rules and procedures so that you know how the process works.
What Do I Have to Do to Get an SBA 8a Certification?
First...Don't Just Fill Out And Send In The Forms!
Your specific facts must be analyzed and applied to existing case law that has been granted approval in recent 8a applications, otherwise you risk being denied approval.
Be sure that you understand the law as well as the RFP process.
Since every SBA 8a Program participant is a small disadvantaged business, you must ensure that your narratives are sound, convincing and based on contract officer expectations.
Be prepared for the 8a Certification Denial and Appeals process via Request for Reconsideration.
Be aware of possible Exclusive Set-Aside Contracts, Sole Source Awards and Teaming & Joint Venture preferences.
What are the Basic 8a Certification Eligibility Requirements?
The business must be owned and controlled by an individual that is socially and economically disadvantaged.
Groups of people presumed to fit this classification include: African Americans, Hispanic Americans, Asian Pacific Americans, Native Americans and Subcontinent Asian Americans.
Other criteria include: race, ethnicity, gender, physical handicap or disadvantaged/non-mainstream residence.
Net worth must be less than $250,000, not counting the value of the individuals personal residence and business.
The business must meet certain size standards, and have been a going concern for at least two years, display a reasonable success potential and be in good standing.
Is it True that Over 40% of All 8a Applications are Denied by the SBA?
It's true that many applicants make common mistakes leading to denial, often because of:
Misunderstanding the importance and degree that the narrative section has to convince the SBA that you really need the help.
Thinking that the social prejudices are the only important part of this narrative section in the application.
Not clearly understanding that just because you may fit the profile that the government's 8a certification process is a slam dunk and that you will easily be approved.
Not adequately getting past the $250,000 net worth rule.
NOTICE: If you're facing either a short deadline, don't have the expertise, or simply need help to review your Request For Proposal (RFP), contact us for a free consultation.
For Immediate Help... Contact Us