Who We Serve
Government and Commercial Contractors.

The RFP Firm's proposal writing services give contractors a competitive edge when submitting bid proposals to Government agencies and businesses by integrating indepth knowledge of contracting officer expectations.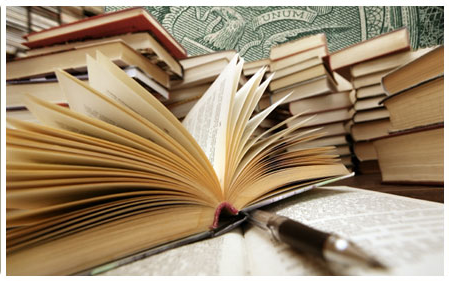 RFP Consulting Services
Helping Small & Medium Size Companies Position Themselves with a Unique and Compelling Solution for Government RFP Proposals
Industries Served
IT Application Development, Maintenance, and Security
Engineering and Environmental Services
Construction, Maintenance, and Rehabilitation
Marketing and Public Relations
Food Service Concessions
Online Educational Services
Legal Services
Medical Services
Freight and Transportation
Landscaping and Grounds Maintenance
Building Operations, Maintenance, and Janitorial Services
Professional Consulting Services
Security Contracting
How The RFP Firm Can Help
In response to a RFP, service support can be critical. Small and medium size businesses often don't have the expertise or the manpower available to devote to the development of a high quality proposal. Add the complexity of most federal solicitations and the high quality of technical writing required, and you will build a strong case for hiring a Government RFP proposal writing firm who can provide comprehensive Consulting RFP Services.
The other key here is time. About half the time, a government RFP will be released at the last moment, requiring a short turnaround. When consulting, RFP projects are best begun as soon as possible to ensure we are able to achieve a high probability of success. A response to RFP service includes:
Building a Solid Foundation: This includes tearing apart the RFP to create an outline that takes into account every instruction, requirement, and evaluation criteria. You may need a compliance matrix, project schedule, organizational chart, updated resumes, and past performance questionnaires sent to your customers. Any amendments will also need to be identified and acknowledged.
Allocating Resources: Sections of the outline can be distributed to in-house subject matter experts for details regarding the project plan, contract team and staff qualifications, quality assurance plan, safety plan, methodology, pricing proposal, etc.
Writing, Editing, and Formatting: Creating a custom template and formatting the content as it is integrated into a master draft sets the foundation for comprehensive editing of the content for correct language, flow, grammar, spelling, and other issues. Call-outs will be identified, as well as, graphics, schedules, graphs, bullets, and other methods that help create clarity of content.
For additional information on The RFP Firm's RFP consulting services, see: Proposal Writing Services and RFP Services.
NOTICE: If you're facing either a deadline, don't have the expertise, or simply need help to review your Request For Proposal (RFP), contact us for a free consultation.
For Immediate Help... Contact Us
Response to a RFP Service
The RFP Firm has the experience to exceed expectations on behalf of small and medium size contractors responding to federal, state, and local government and commercial RFP (Request for Proposals). This is our primary mission and highest priority!
The RFP Firm provides proposal writing and government contract consulting services to federal contractors and vendors across the country including Alaska, Arizona, Arkansas, California, Colorado, Colorado Springs, Chicago, Connecticut, Delaware, Florida, Georgia, Hawaii, Illinois, Indiana, Kansas, Las Vegas, Los Angeles, Louisiana, Maine, Maryland, Massachusetts, Miami, Michigan, Minnesota, Mississippi, Missouri, Montana, Nebraska, Nevada, New Hampshire, New York, New Mexico, North Carolina, Ohio, Oklahoma, Pennsylvania, Rhode Island, San Francisco, South Carolina, Tampa, Tennessee, Texas, Utah, Vermont, Virginia, Virgin Islands, Washington State, Washington DC, West Virginia, Wisconsin, Wyoming.
Government RFP Response
- RFP Review & Analysis
- Proposal Writing & Development
- Proposal Manangement
- Ensure Compliance
Understanding The RFP Process
- Understanding the Solicitation
- Complete Preparation & Analysis
- Subcontracting Plans Development
- Quality Assurance Plans
- Relevant Past Performance Response
- Interpreting the Contract Language
- RFP Cover Letter
Model Successful Bidders
- Avoid Template Based RFP Tools
- Use Experienced RFP Writers
- Understand the Procurement Process
- Leverage Gov't Insider Experience