RFP Proposal Writing
Government & Commercial Proposal Writing Services

The RFP Firm is expert at writing proposals in Response to Federal and State Government RFP Solicitations that will give you a Competitive Advantage over your competition.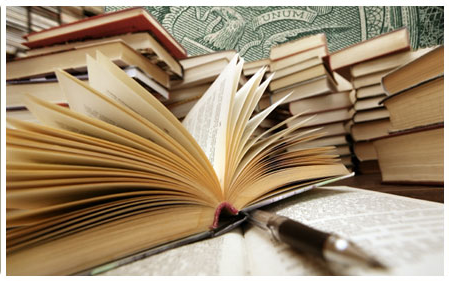 Government Proposal Writing Services
When Positioned as Uniquely Qualified...
You'll Start Winning Government Contracts!
Contact: The RFP Firm's Proposal Writing Services
Winning Government Contracts, whether Federal, State, or Local requires a Winning RFP (Request For Proposal) Response.
The truth is, most businesses struggle with their current proposal writing efforts and fail to submit winning responses to RFPs.
"Presenting your company's skills, qualifications, and experience in a persuasive manner that sets you apart from competitors is where we can give you an edge."
With the right expertise, you'll be able to take advantage of the lucrative government contract opportunities for your business. Done wrong...You'll experience a loss of time and money!
If you're facing a deadline, don't have the expertise, or simply need advice, call now!
The RFP Firm was founded by a professional business and government contract proposal consultant who provides concise and proven strategic RFP writing and proposal management services to contractors across the United States in response to federal, state, and local government, as well as commercial opportunities.
How You Benefit:
Avoid the Most Deadly Mistakes When Submitting Your RFPs.
Submit More Competitive RFP/Proposals.
Overcome Past Performance Struggles.
Submit Higher Quality Technical Proposal Writing.
Increase the Probability of Being Awarded Contracts.
How We're Different:
Worked for government contracting firms and therefore know what to look for and what it takes to win.
Seasoned professional proficient in developing strategic partnerships and aliances with many years of experience working with government agencies.
Brings strategic planning and focused attention to help you beat the competition when preparing bids for federal government contracts.
Understands that you get nothing in this business by coming in second in the proposal selection process.
What We Provide:
Full-Service Project Management.
Custom Editing and Proposal Writing Services.
Pre-Proposal Review and Content Preparation.
Preparation of the Final Proposal Documents.
Post-Review of Existing Proposal Content.
Technical Proposal Writing:
When translating your business benefits into strategic advantages for your clients, a commercial proposal writing service should develop a narrative that specifies how your company will implement a solution that results in achieving each objective in the scope of work. You will communicate your understanding of the client's primary objectives and detailed requirements, any potential obstacles and how you've been able to handle those in the past, your company's unique approach and how it will benefit your client, and how your methodology will mitigate the risks involved and lead to a successful outcome. Using a technical proposal writing firm will help you achieve these goals.
What are Your Odds of Winning Federal Government Contracts?
This is a common question. Unfortunately, the true answer is "It depends." Federal business opportunities can be initiated because of several factors including:
It is a new contract open to competitive bidding and your company has successfully completed other contracts similar in scope, size, and complexity.
Your firm has experience delivering all services in the scope of work, has the required past performance, and has key personnel with the necessary qualifications and experience.
Your company has worked on several government contracts performing the scope of work as either a prime, subcontractor, or teaming partner.
The existing contractor, for whatever reason, has no plans to continue or has opted-out of taking advantage of the continuation clauses in the contract.
The government may want to see who else is out there and what additional expertise or value might be brought to the contract (this is often true with Request For Quotes/RFQs).
The existing contractor has not performed up to government expectations.
A limited competitive landscape may give you an advantage.
Once you decide that you want RFP government contracts to become a significant part of your business, you must budget as you would entering any new market segment. Knowledge of exactly how to respond to government RFPs is one of the most important aspects of increasing the likelihood of being awarded a contract. And, using a commercial proposal writing service done right, government contracting can be a very lucrative business.
NOTICE: If you're facing either a deadline, don't have the expertise, or simply need help, contact us for a free consultation.
For Immediate Help... Contact Us
Custom Proposal Writing
If you're a government contractor, we can also ensure your Government contract Request for Proposal bid response has the best opporutnity to get noticed, reviewed, and accepted. This is our primary mission and highest priority!
The RFP Firm provides proposal writing and government contract consulting services to federal contractors and vendors across the country including Alaska, Arizona, Arkansas, California, Colorado, Chicago, Connecticut, Delaware, Florida, Georgia, Hawaii, Illinois, Indiana, Kansas, Louisiana, Maine, Maryland, Massachusetts, Michigan, Minnesota, Mississippi, Missouri, Montana, Nebraska, Nevada, New Hampshire, New York, New Mexico, North Carolina, Ohio, Oklahoma, Pennsylvania, Rhode Island, South Carolina, Tennessee, Texas, Utah, Vermont, Virginia, Virgin Islands, Washington State, Washington DC, West Virginia, Wisconsin, Wyoming.
INDUSTRIES SERVED
IT Services & Support
Facilities Operations & Maintenance
Security Guard Services
Professional Consulting
Legal Council & Services
Construction & Rehabilitation
Grounds Maintenance
Engineering & Environmental
Marketing & Public Relations
Employee Training
Medical Services
Freight & Transportation
PROJECT PROPOSAL WRITING
Ensure Exact Compliance
Beat Tough Competition
Maximize Proposal Strength
Improve Past Performance
Better Risk Mitigation
SKILL & EXPERIENCE
RFP Proposal Writing requires a unique skill AND a unique experience level. We bring a more creative and innovative approach to our proposal writing services.
A MORE UNIQUE APPROACH
More specifically, in today's difficult economy, government organizations are looking for more than just a marketing pitch. They want to know, not just what you're going to do, but how you are going to do it and proof that you can.
MORE THAN TECHNICAL WRITING
In addition, when you submit a response to a government Request for Proposal, you must have more than just technical writing ability to stand a chance of winning. You must give them a clear choice between you and your competition
RFP RULES & REQUIREMENTS
Your proposal writer should understand the rules and legal requirements that a potential bidder must comply with. At The RFP Firm, our goal is to guide you through the path that increases your probability of winning.