RFP Services for Government Contractors
Government RFP Consultants

The RFP Firm is expert in the field of Proposal Writing and Preparation in response to Federal, State, and Local Government RFP contract solicitations.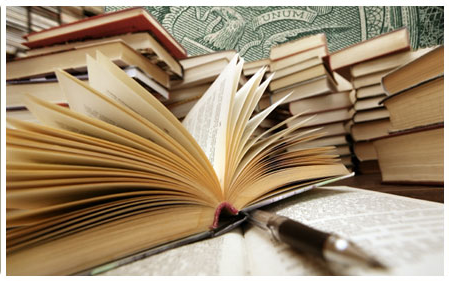 Government Contracting Bid Process
Federal, State, & Local Government RFP Proposal Writing Services
Contact: The RFP Firm's Proposal Writing Services
Winning Government Contracts Requires a Winning Proposal!
Successful proposals must prove you can deliver the products or services as mandated, be compliant with every RFP requirement, maximize the evaluation criteria, and provide a winning theme that sets you apart from your competition in a persuasive manner.
The truth is, most businesses struggle with their current proposal writing efforts and fail to submit winning responses to government requests for proposals. This is especially true for federal contracts.
Professional Proposal Writing for Government Contractors
The RFP Firm offers a complete proposal consulting service from review of the RFP to the final proposal document. Developing and writing a winning proposal requires a systematic process that takes time, dedication, and a focused approach. Your advantage over your competition comes from a clear and concise response written to address the RFP proposal writing requirements and evaluation criteria while providing consistent evidence that your company will deliver a highly effective and low-risk solution.
Custom Proposals Win Government Contracts
Every Government RFP is unique and requires an RFP response customized to take advantage of your company's strengths and unique approach to solving the solicitation requirements. At the onset of the project, we will review the RFP to determine the depth and breadth of the response required and provide you with a fixed cost for the completion of the project. To develop a winning proposal, regardless of the industry, service, or agency, we help position your company and the delivery of your services in a compelling way that meets and exceeds the evaluation criteria.
RFP / RFQ / RFI Proposal Writing
While each of these solicitations requires a proposal response, there is a hierarchy of commitment by the Government. A Request for Information (RFI) is typically released when the Government agency wants to get a better handle on the methods and processes for accomplishing the task under consideration, which companies are interested, and details of those companies' qualifications. The agency may make an offer based on the proposals received or may put out a more detailed Request for Proposal or drop the project altogether.
The Request for Qualifications (RFQ) is also an effort to make an evaluation of the potential contractors available in the marketplace and determine whether or not their qualifications match contract requirements. Key to this type of proposal is to provide your company's experience on projects similar in scope and complexity. Moreover, relevant past performance information, serving as either prime or sub contractor, is also a standard requirement.
Request for Proposals (RFP) are initiated with a definite contract period in mind. The project and funding have been approved and the agency is interested in evaluating competitive bids for the purpose of awarding a contract. There may be an incumbent or it may be an entirely new need for products or services. The response requirements are more comprehensive and, especially for services, will most often include a Technical Approach, Management Plan, Key Personnel Experience, Quality Control Approach, Past Performance, and a Price Proposal. Your Technical Proposal and Price Proposal are often evaluated separately in order to identify the most qualified vendors prior to reviewing cost.
Government RFP Consultants
Federal and State Government Request for Proposals can often be quite similar, but normally state RFPs are less stringent in their requirements. As a company, our RFP consultanting services are equally divided between federal and state projects, and about twenty percent on commercial proposals. The strategy that your company will take responding to an RFP will be customized to the specifics of the solicitation itself. No preconceived ideas or RFP proposal templates are used, but, instead, the RFP itself will define the requirements and organization of the information while we focus on meeting those requirements, and creating compliant and compelling content.
Government Outsourcing
When government entities use RFP outsourcing to solicit responses from vendors, they often look for indicators that give them caution. Successful proposers will avoid these pitfalls. The first caution is an offeror whose price is extremely low. When prices fall too far outside of the range provided by competing firms, proposal evaluators send up red flags perceiving that it's highly likely the vendor does not fully understand the project scope. When services or IT outsourcing are being proposed, expectations are not necessarily fulfilled by low cost offers, but rather by a high certainty that the results will meet expectations.
The second caveat occurs when proposers offer terms that claim to provide the government agency with some kind of profit sharing scheme like gainsharing or penalty earn back provisions. The truth is that when budgets have been approved, cost is no longer the main issue. When agencies use RFP outsourcing, their core issue is achieving a successful outcome. Choosing the vendor that is most likely to meet the contract objective on time and within budget, mitigates the risk of choosing your firm and increases the likelihood that you will be chosen over your competition.
Format of Business Proposal
A response to a government RFP requires a combination of adhering to the solicitation instructions for the format of the business proposal and a persuasive argument that your business can both perform the required services, and complete the contract on time and on budget. When providing proposal writing services, the first of these, i.e., the format of your business proposal, requires RFP solutions that follow an outline or, at a minimum, include the specific information identified within the RFP.
Often, you will find conflicting statements that specify additional information that should be included. The format of a business proposal can become confusing as different sections of the RFP emphasize different content. These sections often include the proposal instructions, evaluation criteria, statement of work, and even the terms and conditions. The key to an effective format is to never use a template for RFP responses, but instead, include every item in a manner that is logical and persuasive, thereby providing a compelling business proposal that is clear, concise, and, at the same time, mitigates the risk to the agency of choosing you over the competition.
Successful Solutions
RFP solutions require two main ingredients: compliance with the solicitation requirements and persuasive content. Government entities, by their nature, must include a large amount of legal requirements, i.e., forms, compliance statements, past performance, certifications, etc., as well as request results-oriented RFP solutions. Moreover, even when these two ingredients are included, you must ensure that all other requirements are met when presenting the information and delivering the final proposal. It's also important to mind the details related to formatting, font size, and even the correct packaging, or risk the possibility of being deemed non-compliant and removed from consideration.
At The RFP Firm, you are guaranteed to meet the RFP requirements with a high quality, compliant, and persuasive response, thereby giving you a competitive edge over your competition.
NOTICE: If you're facing either a deadline, don't have the expertise, or simply need help to review your Request For Proposal (RFP), contact us for a free consultation.
For Immediate Help... Contact Us
Federal Government Contractors
The RFP Firm has the experience to ensure your State or Federal Government, or business Request for Proposal (RFP) bid response has the best opporutnity to get noticed, reviewed, and accepted. This is our primary mission and highest priority!
Proposal writing and government contract consulting services provided to federal contractors and vendors across the country including Alaska, Arizona, Arkansas, California, Colorado, Colorado Springs, Chicago, Connecticut, Delaware, Florida, Georgia, Hawaii, Illinois, Indiana, Kansas, Las Vegas, Los Angeles, Louisiana, Maine, Maryland, Massachusetts, Miami, Michigan, Minnesota, Mississippi, Missouri, Montana, Nebraska, Nevada, New Hampshire, New York, New Mexico, North Carolina, Ohio, Oklahoma, Pennsylvania, Rhode Island, San Francisco, South Carolina, Tampa, Tennessee, Texas, Utah, Vermont, Virginia, Virgin Islands, Washington State, Washington DC, West Virginia, Wisconsin, Wyoming.
The RFP Firm deals in federal, state, and local government proposal writing services. You can contact us when you have identified a Request for Proposal (RFP) or a Request for Information (RFI) that you are interested in bidding on. We will review the details and let you know the extent of the proposal requirements.
This scenario is where The RFP firm will come to your aid. Our proposal service helps you win government contracts by conforming to their compliance norms and content requirements in the proposal response.
We are a prime source of procurement experts. We have conducted various sourcing events as well as drafted responses to RFPs across numerous industries and services. We have excellent insider expertise in managing parameters and scoring criteria as mandated by federal and state governments.
Our Proposal service will present your company in a persuasive manner that highlights the unique benefits you bring to the contract. We can make recommendations to prepare a competitive pricing model based on our active market expertise. Your company's strengths will be highlighted and differentiate you from the competition.
We will take advantage of the opportunities to increase the resourcefulness in responding. Every sub-text will be deciphered and interpreted. With our expertise in preparing impressive responses to RFPs, we can ensure that it will have lasting effects on your potential customer. 
SKILL & EXPERIENCE
RFP Proposal Writing requires a unique skill AND a unique experience level. Some contractors confuse these two requirements when selecting qualified government proposal writing services.
MORE THAN TECHNICAL WRITING
More specifically, when you submit a response to a government Request for Proposal, you must have more than just technical writing ability to stand a chance of winning. You must be able to present your company in a manner that highlights your capabilities in an engaging and pursuasive way.
RULES & REQUIREMENTS
Your proposal writer should understand the rules and legal requirements that a potential bidder must comply with. At The RFP Firm, our goal is to guide you through the path that increases your probability of winning:
Ensure Exact Compliance
Beat Tough Competition
Pursuasive & Authoritative
Maximize Past Performance
Reduce Gov't Risk Selection