Senior Proposal Consultant
Results Oriented, Responsive, and Compliant.

Affordable and Effective Proposal Writing Services. Especially proficient writing Proposals in response to Federal and State Government RFPs that give you a competitive advantage.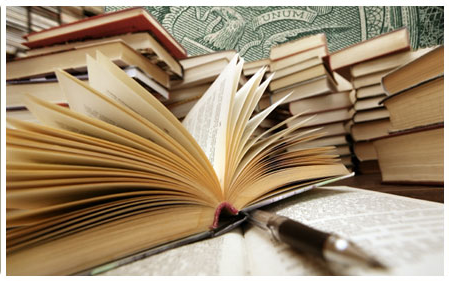 Founder and Lead Proposal Writer
Steven Josephs
Twelve years ago, following a twenty-year career in business development, Steve started his own marketing agency, and for the past ten (10) years has leveraged his proposal writing skills full time as The RFP Firm. Focused on small and medium sized businesses across the U.S., he develops high-quality professional federal, state, and local government proposals in industries that include IT, maintenance, staffing, healthcare, marketing, legal services, education, debt collections, consulting, and more.
After receiving a BSBA in Finance and an MBA in international business, Steve worked as a market development professional for start-ups to billion dollar corporations in high-tech and non-profit sectors developing strategic relationships, writing proposals, expanding sales, and entering new markets.
Beginning in the late 1980's, Steve lived in New York City and worked as a top sales professional for the largest software company in the world at that time, Computer Associates International, Inc. (CA Technologies, now Broadcom) helping to expand the client base for a new line of financial software to Fortune 500 companies in and around New York and Washington D.C.. Several years later he moved to a start-up software division of international consulting firm, Davenport Campbell, as a business development executive with a focus on opening new markets. In the early 90's, after settling in Denver, he spent six years as a senior business development manager in corporate marketing for IHS Group (IHS Markit), a billion dollar international corporation and government contractor whose business has a large focus on the Department of Defense (DoD) and defense contractors in both the U.S. and NATO countries. Responsible for expanding markets in Europe, Asia, and Latin America, his focus included initiating and writing proposals to support strategic relationships, joint ventures, acquisitions, and marketing programs.
More recently, he has helped clients win contracts with government entities that included the US Department of Interior, US Navy, US Army, US Transportation Command, Internal Revenue Service, National Credit Union Administration, Hawii Department of Health, Florida Department of Corrections, Denver Housing Authority, North Carolina Department of Transportation, Washington Department of Natural Resources, California State Hospitals, University of California, University of Utah Health Care, State of North Carolina, Maryland Department of Information Technology, San Francisco International Airport, San Antonio International Airport, Metro Atlanta Rapid Transit Authority, Amtrak National Communications Center, and many more.
Over the years, as a business development executive in the commercial sector, Steve successfully won contracts with clients that included AT&T, Johnson & Johnson, Campbell's Soup, New York Life, Dow Jones, McGraw Hill, Jane's Information Group, Taiwan Ministry of Industry, British Standards Society, American Petroleum Institute, and American National Standards Institute, as well as many small and medium sized businesses across the country.
As Vice President of Development for a national trade association, Steve helped increase sponsorships and doubled membership utilizing market research, industry relationships, and the creation of more than a dozen new programs meeting the needs of key market segments. Later, as head of sales and marketing for a new merged association of 45K members, he managed the publishing and editing of an association trade magazine, as well as advertising sales, media relations, and sponsorship development. Steve also developed a short film for the PBS TV show "Spotlight On." As a writer, he also has credits as a script consultant for a 2007 documentary film about former President John F. Kennedy's assassination: "American Assassin: Lee Harvey Oswald Behind the Iron Curtain"
Prior to starting college, Steve worked full-time editing nuclear engineering manuals onsite in the control room at the Oconee Nuclear Power Plant in South Carolina, the third largest nuclear power station in the US. His attention to detail and ability to understand technical language enabled him to translate technical jargon into clear and concise copy. With his previous experience using one of the earliest word processors in 1979-1980 with a green screen monitor and cassette to save the data, he was able to graduate to the IBM MagCard II at Oconee, which had a one-line digital viewer and saved the data on large rectangular magnetic cards used before floppy disks were the norm.
As a youth growing up in the sixties in and around Los Angeles, Steve leveraged his creative talents playing the saxophone in a youth band called the Serenaders, recording at the CBS studios in Hollywood for national TV shows like the Red Skelton Show and Truth or Consequences, as well as for local California TV stations. During this period, the group played at 20th Century Fox Film Studios, the former DesiLu Studios, the Woodland Hills Country Club, the Los Angeles Press Club, and at the original Playboy Club in Beverly Hills. The band also played at what was then called the Grauman's Chinese Threatre on Hollywood Boulevard with the actors present and signing autographs for the celebration of the movie, "The Sound of Music," after it won the Academy Awards Best Picture of the year.
NOTICE: If you're facing either a deadline, don't have the expertise, or simply need, contact us for a free consultation.
For Immediate Help... Contact Us
Senior Proposal Consultant
The RFP Firm has the experience to exceed expectations on behalf of medium and small businesses (certified SBE, VOSB, WOSB, SDVOSB, HUBZone, 8(a), etc.), and existing government contractors responding to federal, state and local government, and commercial business RFPs. This is our primary mission and highest priority!
The RFP Firm provides proposal writing and government contract consulting services to federal contractors and vendors across the country including Alaska, Arizona, Arkansas, California, Colorado, Chicago, Connecticut, Delaware, Florida, Georgia, Hawaii, Illinois, Indiana, Kansas, Las Vegas, Los Angeles, Louisiana, Maine, Maryland, Massachusetts, Miami, Michigan, Minnesota, Mississippi, Missouri, Montana, Nebraska, Nevada, New Hampshire, New York, New Mexico, North Carolina, Ohio, Oklahoma, Pennsylvania, Rhode Island, San Francisco, South Carolina, Tampa, Tennessee, Texas, Utah, Vermont, Virginia, Virgin Islands, Washington State, Washington DC, West Virginia, Wisconsin, Wyoming, and more.
Model Successful Bidders
- Avoid Template Based RFP Tools
- Use Experienced RFP Writers
- Understand the Procurement Process
- Maximize the Gov't Review Process
Response to Government RFPs
- RFP Review & Analysis
- Content Acquisition & Review
- Proposal Writing & Development
- Presentation of Capabilities
- Coordination & Manangement
- Ensuring Compliance with RFP Req.
- Delivery on Time & Correct Format
Understanding The RFP Process
- Understanding the Solicitation
- Complete Preparation & Analysis
- RFP Compliance to Avoid Rejection
- Subcontracting
- Quality Assurance Plans
- Relevant Past Performance Response
- Price Proposals