State Government Bids
in all 50 States.

The RFP Firm's proposal writing services give contractors a competitive edge by meeting contracting officer expectations.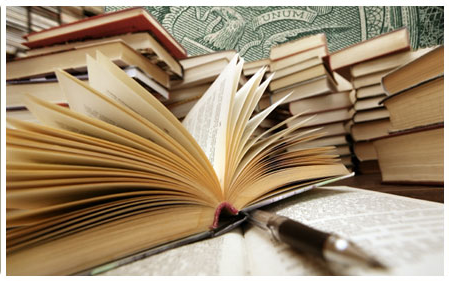 State Government Contract Opportunities
The RFP Firm's business purpose is to leverage its proposal writing services to help small & medium size companies win Federal, State, and Local Government contracts.
Search for Government Request For Proposals in All 50 State Agency Websites:
NOTICE: If you're facing either a short deadline, don't have the expertise, or simply need help to review your Request For Proposal (RFP), contact us for a free consultation.
For Immediate Help... Contact Us
State Government Contracts
The RFP Firm has the experience to exceed expectations on behalf of small and medium size contractors responding to federal and state government and commercial RFPs (Request for Proposals). This is our primary mission and highest priority!
The RFP Firm provides proposal writing and government contract consulting services to federal, state, and commercial contractors and vendors across the country including Alaska, Arizona, Arkansas, California, Colorado, Colorado Springs, Chicago, Connecticut, Delaware, Florida, Georgia, Hawaii, Illinois, Indiana, Kansas, Las Vegas, Los Angeles, Louisiana, Maine, Maryland, Massachusetts, Miami, Michigan, Minnesota, Mississippi, Missouri, Montana, Nebraska, Nevada, New Hampshire, New York, New Mexico, North Carolina, Ohio, Oklahoma, Pennsylvania, Rhode Island, San Francisco, South Carolina, Tampa, Tennessee, Texas, Utah, Vermont, Virginia, Virgin Islands, Washington State, Washington DC, West Virginia, Wisconsin, Wyoming.
Winning state government contracts is very competitive. At The RFP Firm, we believe in maximizing your likelihood of winning lucrative government contracts. We enable this advantage with the help of our expertise on drafting top notch government proposals.
At The RFP firm, our professional writers possess a thorough knowledge of how important your first impression carries. Businesses cannot afford to lose any opportunities that come their way. As government proposals play a considerable role in maximizing your opportunities to capture the contract and demonstrate responsibility on the project, we know how important a small business proposal is for you and your business.
So, we make sure we put our best efforts in drafting business proposals. This is done by:
• Obtaining comprehensive insight on the potential buyer or partner
• Comprehending the buyer's weakness and how you can address those pain points
• Gathering details on the proposal requirements and targeted time period
• Focusing on the key benefits that you have to offer the government agency
How do we help?
The RFP firm maintains a focus and expertise writing government Proposals primarily for small businesses. By offering us the opportunity to write a government proposal for your business, we will make sure to amplify your unique status and benefits, so that you can land your dream project.
We help develop responses to:
• Request for Proposals (RFPs)
• Request for Information (RFI)
• Request for Quotes (RFQs)
• White Papers
• Source Selection Notices
Why choose The RFP firm?
We will offer you more than just one irresistible reason to work with us.
• We will make sure to create a persuasive business proposal by keeping your industry's dynamic in mind.
• We will identify all of the complex critical details in the technical request for proposal
• We will offer a genuine revision that complies one hundred percent with the proposal requirements.
• We ensure concise writing, meaning we will focus on important points.
• We always meet the deadlines, meaning we will ensure that you receive your completed small business proposal within the stated time.
Get help from The RFP Firm to accelerate your chances of winning government contracts with well-drafted government proposals.
State Government RFP Response
- RFP Review & Analysis
- Proposal Writing & Development
- Proposal Manangement
- Ensure Compliance
Understanding The RFP Process
- Understanding the Solicitation
- Complete Preparation & Analysis
- Subcontracting Plans Development
- Quality Assurance Plans
- Relevant Past Performance Response
- Interpreting the Contract Language
Model Successful Bidders
- Avoid Template Based RFP Tools
- Use Experienced RFP Writers
- Understand the Procurement Process
- Leverage Gov't Insider Experience