Proposal Writers
for Government and Commercial Contractors.

The RFP Firm's proposal writing services give contractors a competitive edge when submitting bid proposals to Government agencies and businesses by integrating indepth knowledge of contracting officer expectations.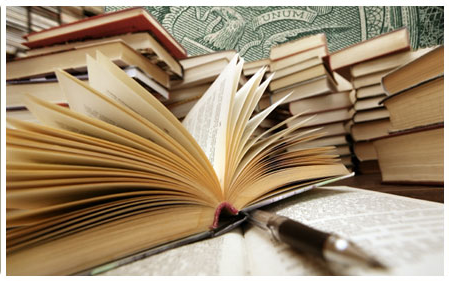 Government Proposal Writers
Helping Small & Medium Size Companies Position Themselves with a Unique and Compelling Solution for Government RFP Proposals.
The Proposal Writer's Process
Although each client proposal is customized to the RFP requirements, there are a set of tools typically used by the proposal writer in combination to ensure a quality response. These tools include:
Proposal Outline: For both business and government proposal writers, the response for each section or volume as defined in the RFP will be outlined with specific instructions guiding the subject matter experts in their content development. The content received will be edited, rewritten, checked for readability, grammar, and punctuation, i.e., whatever is necessary to create clear and concise copy. This information will be integrated into a proposal master draft.
Compliance Matrix: When necessary or required, the proposal writer prepares a compliance matrix to provide evaluators with an easy to track method to identify where in the proposal the requirements can be found to ensure compliance with the RFP and performance work statement (PWS). Often, when not a requirement, a technical proposal writer will use the Table of Contents as a compliance matrix when it directly corresponds to those requirements and PWS.
Delivery Instructions: Proposal writers provide detailed instructions for printing, binding, and delivery prior to the due date, along with the final document(s) in PDF format. In most cases, an electronic file is also required on either a Flash drive or CD-ROM. MS Word documents are also provided for backup and to enable the client to repurpose the information for future use if so desired. Our internal proposal due date is scheduled a couple of days prior to the official proposal due date in order to provide time for binding and mailing the document package. A certain percentage of proposals are requested to be delivered via email, which gives the proposal writer a couple of extra days for providing additional polish to the documents.
Acknowledgements and Forms: Up until the proposal due date, the agency may add attachments, addendums, and additional requirements to the RFP, requiring a response to each. A period for Questions and Answers enables clarifications for RFP inconsistencies and obscure instructions. Our proposal-writing consultants integrate all of this information into the proposal in order to maintain compliance and fulfill the requirements.
Management Plan: Most RFPs require a management plan or identification of key personnel, which may also include an organizational chart showing the hierarchy of key staff. These Key Personnel should all be a part of the project team assigned to fulfill the contract. Any subcontractors or teaming partners must also be included. Key roles, responsibilities, experience, and qualifications substantiate the expertise and ability of your company to fulfill the contract.
Quality Control:The RFP Services for many proposals require a quality control plan to identify how you will ensure each phase of the project will be brought to a successful conclusion. This plan is customized to the contract requirements defined in the scope of work and describes how the controls will be implemented.
Pricing/Cost Proposal: Critical to the success of the proposal, pricing can be very complex or a bottom-line dollar amount submission. It is necessary to establish a balance between an understanding of government contract expectations, your competition, and the price you need to maintain a profitable business.
Editing, Formatting, and a Final Polish: A proposal is not written like a novel. Elaborate narratives are not necessary or desired. Clear and concise technical descriptions that are easy to read and grammatically correct, with an appropriate tone and voice directed towards the reader is key. Misspellings, bad grammar, and incorrect punctuation reduce the perceived quality of the work under consideration. A polished professionally written proposal dramatically increases the credibility of your company and the product and/or services you provide. Compliance with formatting requirements, together with appropriate graphs, tables, and graphics, increases readability both for the detailed evaluator and those just scanning for content.
Regardless of the type of request for proposal writing services required, The RFP Firm can help you navigate the proposal process with a higher probability of a contract award.
NOTICE: If you're facing either a deadline, don't have the expertise, or simply need help to review your Request For Proposal (RFP), contact us for a free consultation.
For Immediate Help... Contact Us
RFP Proposal Writing
The RFP Firm has the experience to exceed expectations on behalf of large and small companies, and existing government contractors responding to federal, state and local government, and commercial business RFPs. This is our primary mission and highest priority!
The RFP Firm provides proposal writing and government contract consulting services to federal contractors and vendors across the country including Alaska, Arizona, Arkansas, California, Colorado, Colorado Springs, Chicago, Connecticut, Delaware, Florida, Georgia, Hawaii, Illinois, Indiana, Kansas, Las Vegas, Los Angeles, Louisiana, Maine, Maryland, Massachusetts, Miami, Michigan, Minnesota, Mississippi, Missouri, Montana, Nebraska, Nevada, New Hampshire, New York, New Mexico, North Carolina, Ohio, Oklahoma, Pennsylvania, Rhode Island, San Francisco, South Carolina, Tampa, Tennessee, Texas, Utah, Vermont, Virginia, Virgin Islands, Washington State, Washington DC, West Virginia, Wisconsin, Wyoming.
Government RFP Response
- RFP Review & Analysis
- Proposal Writing & Development
- Proposal Manangement
- Ensure Compliance
Understanding The RFP Process
- Understanding the Solicitation
- Complete Preparation & Analysis
- Subcontracting Plans Development
- Quality Assurance Plans
- Relevant Past Performance Response
- Interpreting the Contract Language
Model Successful Bidders
- Avoid Template Based RFP Tools
- Use Experienced RFP Writers
- Understand the Procurement Process
- Leverage Gov't Insider Experience