Gov't Proposal Writers
Consultants for Government/Commercial Contractors

The RFP Firm's proposal writing services give contractors a competitive edge when submitting bid proposals to Government agencies and businesses by integrating indepth knowledge of contracting officer expectations.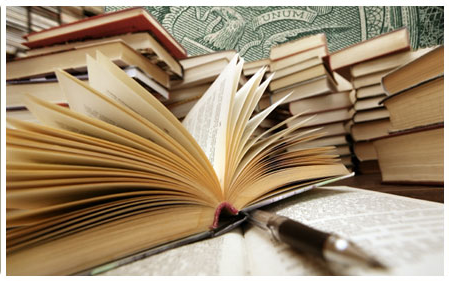 Government Proposal Writers and Consultants
Helping Small & Medium Size Companies Position Themselves with a Unique and Compelling Solution for Government RFP Proposals.
Stop Making These Mistakes
to Avoid Weak and Non-Compelling Proposal Writing
Even when adhering to all of the RFP requirements during the proposal process, a poorly written proposal will negate those positives and prevent you from rising to the top of any competitive bid. Unfortunately, many government proposal writers submit poorly written proposals that tends to incorporate most of the mistakes identified below. Reversing these mistakes can increase your probability of success over time.
Do Not Tell Them What They Already Know: The agency putting out the RFP already knows what needs to be done and what is important to the project. They know why they put out the contract for bid. These types of statements don't differentiate you from your competitors. During the Government contracting bid process, your government proposal writers and consultants should speak to how you will do a particular process or task and why the way you do it is critical to the success of the project. When your methods are unique to your company, the agency will have a reason to select you over your competitors.
Do Not Restate the Same Narrative in the RFP: When government proposal writers repeat the same language from the RFP, they do not show an understanding of the organization's problem. When you state the problem, identify how you will solve it. Prove you have successfully done it before. When they describe what needs to be done, provide answers to how you can and will fulfill that need. When your solutions show that you understand the problem or need, then you will have an edge that inspires their interest in your company.
Do Not Tell Them What You "Would" Do If Awarded the Contract: It leaves doubt in the mind of the evaluator when you tell them what you would do if they choose you. Instead, confidently state that you "will" do this and that. Identify specific people on your team that will accomplish those tasks. Provide proof of their ability to carry out the project. Do not make promises and assurances that the job will get done. Let them know how and when you will accomplish the contract requirements.
Do Not State Facts That Have No Real Value to the Contract: In most cases, with either a government request for proposal or commercial solicitation, the agency's main intention is to hire a contractor in which they can have high confidence that the work will get done, the quality acceptable or better, and that the deadline will be met. Government proposal consultants that just tell them how long you have been in business, how fast you have grown, or that your CEO was interviewed on a local TV station are not communicating your company's benefits. On the other hand, as proposal writers, when we relate how that growth was a result of successfully completing projects similar in size and scope with respected agencies within the government or successful commercial competitors, then we have tied our prior successes to a high probability of success on their project as well. Moreover, you need to describe the benefits they will receive from awarding you the contract. If the agency clearly sees how they benefit, they will have a strong reason to select you over your competition.
Do Not Provide the Same Answer as Every Other Contractor: Being experts at what you do, most of your processes have been perfected over a long period of time and are executed by instinct without a detailed analysis. Even so, think about the details of how you do what you do and why you do it that way. You will discover that you have unique methods that you will want to articulate throughout the proposal. These unique methods are your differentiators and that which sets you apart from the crowd.
The answer to improving your proposal writing process is to drop all of these common mistakes and, instead, provide unique reasons why you do what you do the way that you do them. Using proposal writing services managed by The RFP Firm's government proposal writers and consultants will provide much higher quality proposals and a much higher percentage of contract wins.
NOTICE: If you're facing either a deadline, don't have the expertise, or simply need help to review your Request For Proposal (RFP), contact us for a free consultation.
For Immediate Help... Contact Us
RFP Proposal Writing
The RFP Firm has the experience to exceed expectations on behalf of large and small companies, and existing government contractors responding to federal, state and local government, and commercial business RFPs. This is our primary mission and highest priority!
The RFP Firm provides proposal writing and government contract consulting services to federal contractors and vendors across the country including Alaska, Arizona, Arkansas, California, Colorado, Colorado Springs, Chicago, Connecticut, Delaware, Florida, Georgia, Hawaii, Illinois, Indiana, Kansas, Las Vegas, Los Angeles, Louisiana, Maine, Maryland, Massachusetts, Miami, Michigan, Minnesota, Mississippi, Missouri, Montana, Nebraska, Nevada, New Hampshire, New York, New Mexico, North Carolina, Ohio, Oklahoma, Pennsylvania, Rhode Island, San Francisco, South Carolina, Tampa, Tennessee, Texas, Utah, Vermont, Virginia, Virgin Islands, Washington State, Washington DC, West Virginia, Wisconsin, Wyoming.
Government RFP Response
- RFP Review & Analysis
- Proposal Writing & Development
- Proposal Manangement
- Ensure Compliance
Understanding The RFP Process
- Understanding the Solicitation
- Complete Preparation & Analysis
- Subcontracting Plans Development
- Quality Assurance Plans
- Relevant Past Performance Response
- Interpreting the Contract Language
Model Successful Bidders
- Avoid Template Based RFP Tools
- Use Experienced RFP Writers
- Understand the Procurement Process
- Leverage Gov't Insider Experience